Share moments, share recipes
Hi, I'm Richard.
Cuisine is where you'll find recipes I've found scattered around the internet, in magazines and cookbooks, but also those I've gotten from friends and family and of course, live inspiration when travelling around in different countries/cities.
My starting point is that a recipe is a suggestion or a base line. And then for me to either follow as is or change spices and/or merge with other recipes.
It's a continuous mix of new results. I have, pretty much, my eyes open to any source or inspiration, pro's or amateurs'.
I have always loved to eat "good" food and lately (last 4 years) cooking has become more of a passion to explore more various recipes and also how to present the food itself. You do eat with your eyes and, I believe, the first impression is as important.
I also discovered the world of food blogs, and the idea of making my own blog grew on
me during 2019 and 2020. So, I decided to make my own and here we are!
The recipes here range from very easy to more challenging. For the most part, I try to keep things simple with accessible ingredients and basic equipment. But, once in a while, you'll find recipes that require more detailed work, though mostly it's about timing in a kitchen with limited space and appliances.

I hope you'll find a recipe or two here that inspires you to get creative in the kitchen, and ultimately become more confident making food from scratch with an ease of
mind. It should be fun making food!
So, no Chef title, I'm just a Happy Home Cook!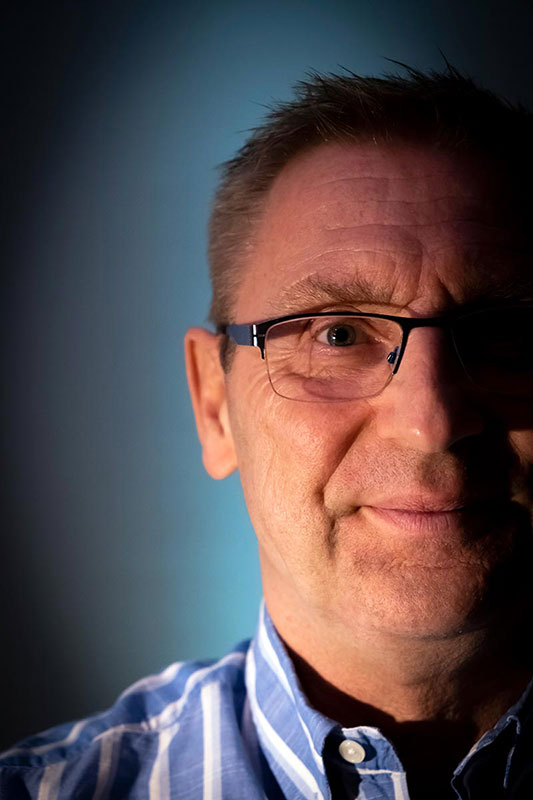 A bit more about me…
I live in Sweden's 3rd largest city, Malmö, located almost as south you can go, where I
live with my wife Carin (not Karen). Aside from cooking, some of my other favorite hobbies include, training, technical stuff, watching movies/series, traveling and as part of travel, thorough planning. Both weekends getaways, road trips to Europe, long trip vacations and local excursions are fun to plan and specially, to find the gems that would have been hard to find or explore when on site. 

Actually, I also have plans of an excursion blog site, beside Cuisine, named Leisure
(in construction mode).
The pictures, do I take them myself?
Yes, I do and this is another hobby I'm trying to develop my knowledge/experience within, photography. Currently I am using a Fujifilm X-T4 with kit lens and a smaller prime 35mm/F2, and sometimes, but rarely, I use the iPhone. For filming I go with a couple of GoPro's. I shoot in my everyday kitchen where I do need to illuminate with a few LED's and post editing in Lightroom/Photoshop.