Pork Tenderloin with Dijon Sauce is one of those dinners that looks and sounds kinda fancy, but in reality, it's so simple to make. As with many pork dishes, it pairs beautifully with dijon mustard in the creamy sauce.
It's like:
Sear the meat and onions,
Mix the sauce, blend all together, and voila!
The result is Absolutely delicious!
Dijon Cream Cheese Sauce Ingredients
The creamy sauce adds an elegant touch to a dinner ready in just 45 minutes. Dijon mustard has a deeper, earthier flavor than regular, "hot dog style" mustard.
Feel free to adjust the spices according to your taste.
Chicken Stock – The base of the sauce and is also perfect to deglaze the pan.
Cream – Must be the heavy variant, think full flavor feeling
White Wine – gives you the French touch
Dijon – This not only adds the main punch of flavour, but it'll also help thicken the sauce.
Oregano– This pairs amazingly with both mustard and pork.
Garlic – An extra flavour booster.
Ancho – An extra flavour/heat booster.
Cheese – The final touch for the creaminess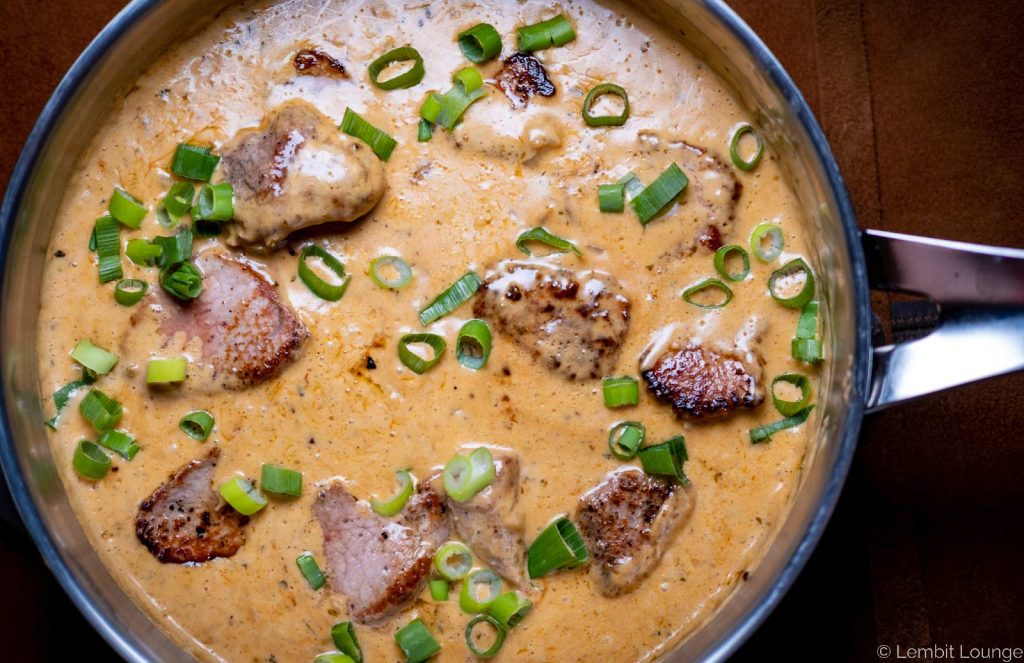 What is the difference between Loin and Tenderloin?
Be careful when picking out your meat. Pork loin and pork tenderloin are two different cuts of meat. Pork loins are bigger and typically used for roasts, yielding a completely different texture. Tenderloin is smaller, longer, and a darker red than a pork loin. Tenderloins also cook faster than pork loins.
Did you know, the pork tenderloin comes from a muscle that runs along the spine. It is long, thin, and very lean. It is not a well-used muscle, so it is very tender.
Let me recommend a few other beef recipe's: :
Easy to do and super tasty: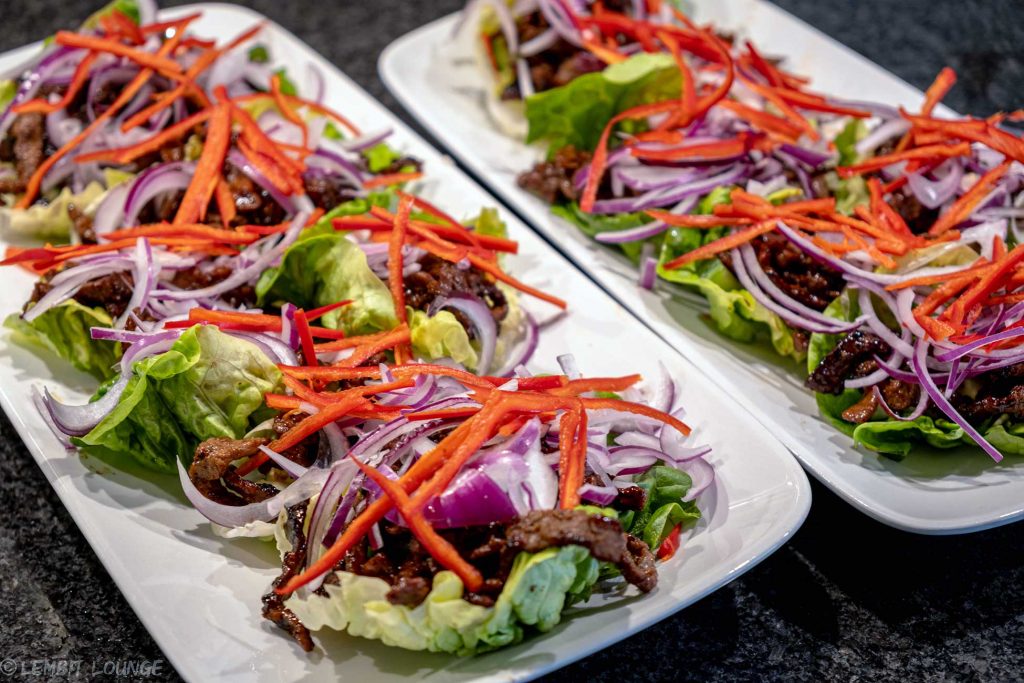 Did you make this?
Did you make the Pork Tenderloin with Dijon Sauce?
Please, I'd greatly appreciate if you left a star ★ rating (located within recipe), as well as leave a comment if you found this blog post helpful and tasty!
Star ratings are especially helpful because they help others find my recipes too.
Would love to see your picture of your dish: tag me on social @lembitlounge.
Also, you're welcome to keep up with me on Instagram
Pork Tenderloin with Dijon Sauce
Pork Tenderloin with Dijon Sauce is one of those dinners that looks and sounds kinda fancy, but in reality, it's so simple to make.
Ingredients
Skillet
500

g

Pork Tenderloin

500-600g-ish

1

Yellow onion

3

cloves

garlic

1

tbsp

butter

½

tsp

Salt

½

tsp

Black pepper

freshly grounded
Sauce
3

dl

heavy cream

1

dl

white wine

dry

1

tbsp

wheat flour

2

tbsp

veal stock

1

tsp

Ancho chili

1

tbsp

Oregano

dry or fresh

2

tbsp

Dijon mustard

to taste if you want more

50

g

cheeze
Garnish
sliced spring onions or chopped parsley
Instructions
Slice pork into 1.5 cm thick slices. Salt and pepper the tenderloin.

Heat a large skillet over medium heat. When hot, add a butter and sear pork on both sides. about 2-3 min per side. Set aside.

Peel and chop the onion and garlic. Fry the onions for a couple of minutes in the skillet. Set aside.

Whisk together the cream, wine, flour, stock and mustard in a saucepan. Bring to a boil while stirring.

Add meat and onion to the pot. Let the sauce cook for 3-5 minutes. Remove the pot from the heat.
Nutrition